Even after the 70 years of independence, many people are forced to sleep on the street. To overcome this problem, our Prime Minister Narendra Modi has started Pradhan Mantri Awas Yojana in 2015. It is a housing scheme in which scheme government will provide houses to all poor and the needy ones. Pradhan Mantri Awas Yojana Chhattisgarh is also a part of this scheme. 
Coverage Of Pradhan Mantri Awas Yojana Chhattisgarh
In the implementation of Pradhan Mantri Awas Yojana (Rural), Chhattisgarh has secured first place in the entire country.
The state got about 85 points out of 100.
The state was given the target of three lakh 39 thousand housing construction targets.
Three lakh houses have been built here.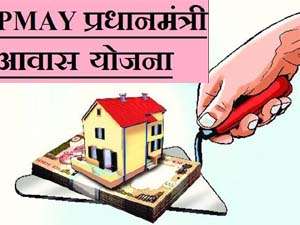 Beneficiary of Pradhan Mantri Awas Yojana Chhattisgarh
Indian women without biased treatment based on religion as well as caste.
People who belong to the economically weaker sections also  income groups of the society.
Scheduled tribes as well as Scheduled castes.
Required Documents For PMAY Chhattisgarh  2018
Photograph of Appliucant
Adhar Card of Applicant
Voter card
Mobile Number
Address proof
Land Ownership Documents
Photocopy of Bank Passbook verified issued by CBS verified bank
Certificate of Disability (if any)
Income proof
Category proof
Features Of Awas Yojana Chhattisgarh
For the construction of these house, government use environment-friendly technology.
This scheme covers almost all part of city.
Under the scheme of PMAY during the allocation of houses, the preference in allocating the ground floors will be given to the senior citizens and to the differently-abled.
Eligibility For Pradhan Mantri Awas Yojana Chhattisgarh
 

Applicant should be citizen of India.

The  age of applicant should be less than 70 years.
The age of applicant should be more than 18 years.

The beneficiary family will include spouses and unmarried children.

People who already has a house can't apply for another house under this scheme because the main motive of this scheme is to provide home to all homeless people in India.
Applicant can not buy more than one house to enjoy the benefits of this scheme.
How To Apply Online Application Form
Firstly, candidate can visit the official site http://pmaymis.gov.in/.
You will find "Citizen Assessment" option under the menu section, click here.
There are again many options in "Citizen Assessment" option.Choose any one-For Slum Dwellers,Benefit under other 3 components.It depends on you. Slum Dwellers is for slum reside people and you can select Benefit under other 3 components only if don't reside slum .
After this, enter your 12 digit Adhar Card Number.
Now you are ready to enter personal details like Name, address other income details and bank account details.
Click on "I am aware of" option. After finishing this, candidate will get a reference number.
If you want to save it for future reference you can.
Download and print application.
Finally, submit the form nearest CSC office centres and banks along with the required documents.
Edit Your Details After Submitting Application for PMAY
Firstly, visit the official website of Pradhan Mantri Awas Yojana.
Enter application reference number and your Aadhaar details
Click on "Edit" option.
Finally, you can your application details.
Track Your Application Status Chhattisgarh
Visit the 'Track Assessment Form' link http://pmaymis.gov.in/Track_Application_Status.aspx. You can also select 'Track Your Assessment Status' under the 'Citizen Assessment'option on the main site to visit the page.
You can go about in two ways: Either by Father's Name & ID Type, or by Assessment ID.
If you are willing to select first option, then enter the details such as: Your name, father's name, state, district, city, mobile number and the ID number, depending on the type chosen.
 If you have selected the second option, then enter  the Assessment ID you were provided, and the mobile number.In case you want to edit your assessment form then select 'Edit Assessment Form' option.
For more information visit: http://www.awasyojanajaipur.com