In India, there are a lot of people who doesn't have any house to live. So, our Prime Minister started a scheme Pradhan Mantri Awas Yojana in 2015. Under this scheme government will help to provide home to all homeless people in India. Pradhan Mantri Awas Yojana Goa is also a part of this scheme. Many people has applied for this scheme. You can check your name in list on official site.
Beneficiary Of Pradhan Mantri Awas Yojana Goa
A beneficiary family which have husband, wife, unmarried sons and unmarried daughters.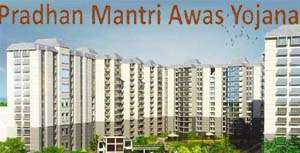 Preference Group For Pradhan Mantri Awas Yojana Goa
EWS/LIG segments
Scheduled Tribes
Transgender
Scheduled Caste
Person with disabilities
Minorities
OBC
EWS/LIG definition
Urban poor having an annual household income up to Rs 3 lakh is classified as EWS.
While those falling between Rs 3 lakh to Rs 6 lakh is categorised as LIG.
Features Of Awas Yojana Goa
Physically challenged and senior citizens will be given preference in allocation on ground floors.
This scheme covers almost all part of city.
For the construction of these house, government use environment-friendly technology.
Eligible For PMAY Goa
The  age of applicant should be less than 70 years.
The age of applicant should be more than 18 years.
In case of married couple, either of the spouse or both together in joint ownership will be eligible for a single subsidy.
The beneficiary should not own a pucca house either in his/her name or in the name of any member of his/her family in any part of India because the main motive of this scheme is to provide home to all homeless people in India. To confirm the same applicant must submit an affidavit with the application.
Applicant can not buy more than one house to enjoy the benefits of this scheme.
Required Documents To Carry For Pradhan Mantri Awas Yojana Goa
Photograph
Mobile Number
Address proof
Category proof, in case of SC, ST, OBC.
Income proof such as salary slip, latest income tax return, Form 16, bank statement of the salary account of the last six months, salary certificate are be required
In case of self-employed, the profit and loss account, business license, self-attested financial statement are required
Land Ownership Documents
Photocopy of Bank Passbook verified issued by CBS verified bank
Certificate of Disability (if any)
Voter Id
How To Apply The Online Application From
Firstly, candidate can visit the official site http://pmaymis.gov.in/.
You will find "Citizen Assessment" option under the menu section, click here.
There are again many options in "Citizen Assessment" option.Choose any one-For Slum Dwellers,Benefit under other 3 components.It depends on you. Slum Dwellers is for slum reside people and you can select Benefit under other 3 components only if don't reside slum .
After this, enter your 12 digit Adhar Card Number.
Now you are ready to enter personal details like Name, address other income details and bank account details.
Click on "I am aware of" option. After finishing this, candidate will get a reference number.
If you want to save it for future reference you can.
Download and print application.
Finally, submit the form nearest CSC office centres and banks along with the required documents.
Track Your Application Status Goa
Visit the 'Track Assessment Form' link http://pmaymis.gov.in/Track_Application_Status.aspx. You can also select 'Track Your Assessment Status' under the 'Citizen Assessment'option on the main site to visit the page.
You can go about in two ways: Either by Father's Name & ID Type, or by Assessment ID.
If you are willing to select first option, then enter the details such as: Your name, father's name, state, district, city, mobile number and the ID number, depending on the type chosen.
If you have selected the second option, then enter  the Assessment ID you were provided, and the mobile number.In case you want to edit your assessment form then select 'Edit Assessment Form' option.
For more information visit: http://www.awasyojanajaipur.com